Skip to Content
Roof Replacement Services in Denver and Front Range, CO
Replacing your roof doesn't have to be a headache. The Denver and Front Range, Colorado area's HHR Exteriors makes every roof replacement project as exciting as it should be. When you hire us, you will see the difference a team of experienced and caring contractors can make. We aim to impress every step of the way, from picking the right roofing materials to leaving your yard spotless after we're done. Here, you can learn more about identifying the signs that your roof may need to be replaced and how the roof replacement process works.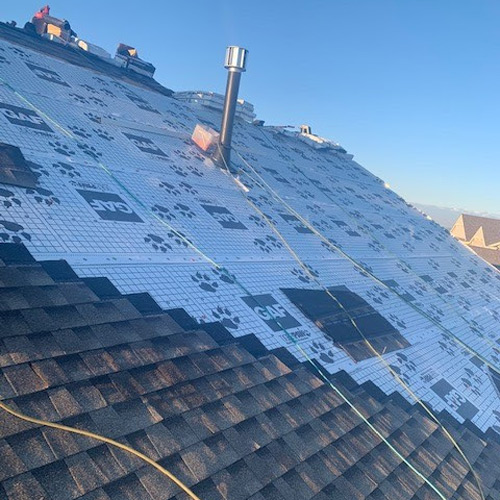 Is It Time to Replace Your Roof?
Figuring out when to replace your roof is not always easy. While the signs of a damaged or outdated roof can be obvious like when it begins to leak, they are often more subtle. Something as seemingly minor as curling shingles could indicate that you need a new roof. If you aren't sure, our team of roofing contractors will inspect your roof for you. However, there are some well-known warning signs that your roof will soon need to be replaced. The warning signs include:
Water damage on the walls, ceiling, or in the attic
Missing shingles
A sagging roof deck
Noticeable patches of mold, moss, or fungus
Warped shingles (either curling or buckling)
The age of your roof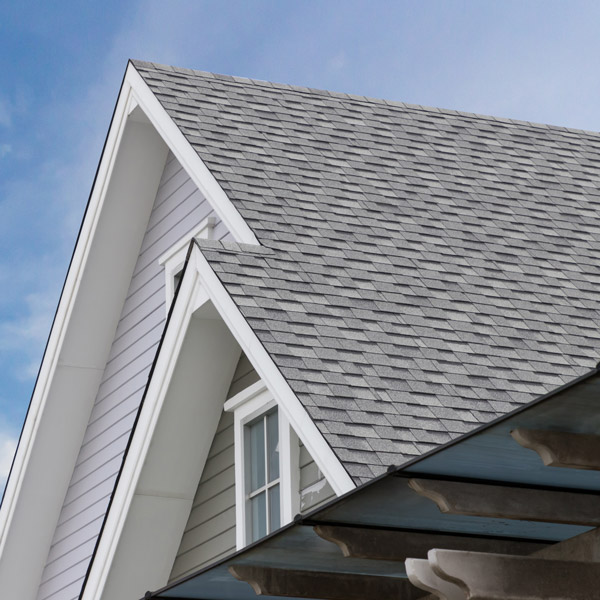 Invest in the Best Shingles & Tiles
When you are replacing your roof, the materials you choose are everything. Hopefully, you will only replace your roof every 20 or 30 years. So, the shingles or tiles you place on your roof are a serious commitment and investment. Don't worry. Our team will help you balance your options and find a roofing material that gives you the look and durability you want. We frequently work with:
Composite Shake Shingles
Concrete Roof Tiles
Presidential Asphalt Shingles
Impact-Resistant Shingles
Dimensional Asphalt Shingles
HHR Exteriors' Roofing Process
While it takes years of knowledge and expertise to understand the most effective way to replace your roof, the process shouldn't be complicated or confusing. We make the roof replacement process understandable. We handle the complicated stuff, so you can focus on what's important, like picking out a roofing material that gives your house that wow factor. Our roof replacement process involves:
Step One: Free Estimate
One of our roof replacement specialists will assess your roof, help you select roofing materials, and give you a detailed estimate for the work.
Step Two: On-Time Installation
We'll show up at the arranged time and finish the project according to schedule.
Step Three: Spotless Cleanup
Once we install your new roof, our team will clean up any sign that we were there, including leftover materials, debris, tools, and equipment.
Upgrade to Impact-Resistant Shingles
Upgrading your roof to impact-resistant shingles can be a wise investment, especially when you live in an area with chaotic weather patterns like the Mile High City. Our impact-resistant shingles have passed class 4 impact testing, the highest impact-resistant rating available for shingles. When you install this type of shingle, you reduce the likelihood of future repair bills because they can withstand the most severe weather. On top of that, many home insurance companies will significantly reduce your monthly home insurance payments when they know you have installed impact-resistant shingles.
See More About Our Product Lines Here
See What Our Clients Have to Say
HHR exteriors did a great job replacing our roof. They also replaced our screen doors. We will definitely use HHR exteriors in the future.
HHR Exteriors painted our home over the spring, they did an incredible job and were great to work with throughout the whole process.
We had a very good experience with HHR Exteriors replacing our roof in 2020. I would recommend them to everyone.
A fantastic group of people that deliver stellar results. Highly recommend!
Excellent Customer Service!
Get Your Free Estimate Today!