Skip to Content
Exterior Painting That Will Give Your Home a Whole New Life
When your home's exterior starts to fade and look weathered, a new coat of high-performance paint can give it a whole new life. You have the power to brighten up your existing color or completely change your home's look by picking a new color. Either way, HHR Exteriors will use exterior painting products designed to withstand the Denver and Centennial, Colorado area weather. A high-quality paint job will not just refresh the appearance of your home. It will also create a protective shield over your siding, guarding against pest infestations, weather damage, and natural signs of aging. Get your free exterior painting estimate today!


HHR Exteriors Uses the Best Exterior Paint on the Market
Using the right type of paint is crucial when painting a home's exterior. We use the highest-quality exterior paint made by Sherwin-Williams, an industry leader for over 150 years. They offer two different types of exterior paint products, but we can create almost any color or shade you desire.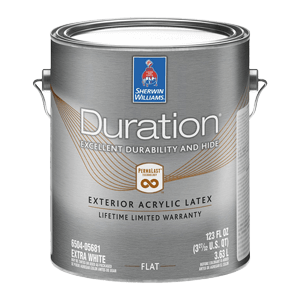 Duration Exterior Acrylic Latex
Duration Premium Exterior Coating is formulated with PermaLast® technology and infused with advanced acrylic co-polymers for long-lasting performance. Duration is self-priming and provides a mildew-resistance coating. It requires just one coat for repaints and two coats for new work so exterior jobs get done fast.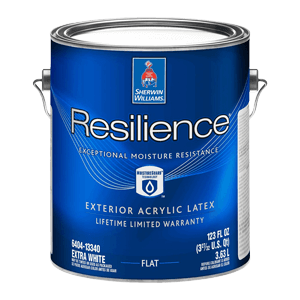 Resilience Exterior Acrylic Latex
Resilience Exterior is a high-quality exterior finish with MoistureGuard™ Technology for excellent early moisture resistance. This product, which has improved resistance to early dirt pick up, is recommended for use on aluminum and vinyl siding, wood siding, clapboard, shakes, shingles, plywood, masonry, and metal down to surface and air temperature of 35ºF. VinylSafe™ paint colors allow you the freedom to choose from 100 color options, including a limited selection of darker colors formulated to resist warping or buckling when applied to a sound, stable vinyl substrate.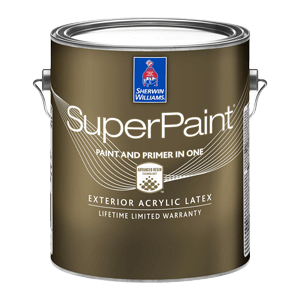 SuperPaint Exterior Acrylic Latex
Count on SuperPaint® Exterior Acrylic Latex to deliver outstanding performance and protect against the elements. Cold and frosty or hot and humid, this formula goes on smooth and resists fading and peeling. And thanks to its advanced acrylic resin technology, you'll enjoy outstanding adhesion and color retention. SuperPaint offers a dirt-resistant and mildew-resistant coating.
Free Estimates & Color Swatches!
If you have been considering a new coat of exterior paint, let us help you do it right! We will meet with you, show you color swatches, and give you a free quote for your paint job. We will happily show you how to choose between the different types of paint and give you recommendations for your home. Planning your future paint job has never been so easy. Call us or fill out a contact form to get your free painting estimate.
See What Our Clients Have to Say
HHR exteriors did a great job replacing our roof. They also replaced our screen doors. We will definitely use HHR exteriors in the future.
HHR Exteriors painted our home over the spring, they did an incredible job and were great to work with throughout the whole process.
We had a very good experience with HHR Exteriors replacing our roof in 2020. I would recommend them to everyone.
A fantastic group of people that deliver stellar results. Highly recommend!
Excellent Customer Service!
Get Your Free Estimate Today!