Skip to Content
Exterior Siding From the Pros at HHR Exteriors
Your home's exterior siding forms a protective barrier around the internal structure of your home. At the same time, siding gives you the freedom to choose your home's color, style, and texture. HHR Exteriors transforms Denver and Front Range, Colorado area homes with exterior siding. Your siding is the main thing visitors and passersby see. So, upgrading it can make the biggest impact for your budget. Learn more about the benefits of replacing your home's siding.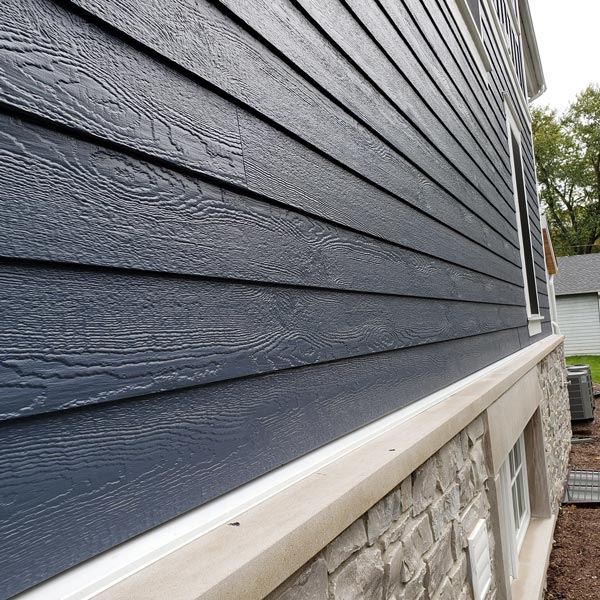 When Should I Replace My Exterior Siding?
It is very easy to miss the signs telling you that you need to replace your exterior siding. The siding on your home might appear fine, but it could have hidden issues. On the other hand, your siding may still protect your home from the elements, but the colors might be fading. The signs that your siding may need to be replaced include:
Broken, missing, or dangling sections of siding
Visible damage from hail
Noticeable decay or dry rot
Evidence of nests or pest infestations
Bubbling or blistering
Expensive energy bills
An Easy Way to Increase Your Home's Resale Value
According to an analysis performed by Remodeling Magazine, replacing exterior siding will increase the value of a home by 76.7% of the cost to complete the project. That means that, on average, for every $1,000 you spend replacing the siding on your home, your home will increase in value by $767. That doesn't even factor in all the money that new siding will save you day-to-day and month-to-month. New, energy-efficient siding will also slash your energy bill by providing your home with better insulation. On top of that, if you pick an especially durable material for your new siding project, you may find yourself with lower home insurance payments.
Free Exterior Siding Estimates in Denver & Front Range, CO
As you know, replacing the exterior siding on your entire home is a monumental project. When you are first considering it, you will likely have thousands of questions. What material should I choose? How long will it take? Should I replace any other exterior features, like windows or gutters, while I'm having the siding replaced? Most importantly, how much does it cost? First, we will meet with you, answer all these questions, and give you a free estimate that details the entire project's cost. To get your free exterior siding estimate, call us or fill out a contact form.
See What Our Clients Have to Say
HHR exteriors did a great job replacing our roof. They also replaced our screen doors. We will definitely use HHR exteriors in the future.
HHR Exteriors painted our home over the spring, they did an incredible job and were great to work with throughout the whole process.
We had a very good experience with HHR Exteriors replacing our roof in 2020. I would recommend them to everyone.
A fantastic group of people that deliver stellar results. Highly recommend!
Excellent Customer Service!
Get Your Free Estimate Today!