Skip to Content
Meet the HHR Exteriors Family
For more than 12 years, HHR Exteriors has helped homeowners in the Denver and Front Range, Colorado area replace their roofs, gutters, siding, paint, and windows. As a family-owned and operated business, we have established a reputation for honesty, trustworthiness, and reliability. This has garnered us an A+ rating from the Better Business Bureau. Homeowners love working with us because of our wide range of expertise. Whether replacing your windows or your roof, you will work with a dedicated project manager to help you select the right materials and plan the project. Let's get started on your home exterior remodeling project today!
The Friendly Faces on Our Team
Over the years, we have built a strong team of welcoming and engaged people. Our licensed and insured team includes friendly faces who will help you through each step of the process. While we have several staff members, don't be surprised if the owner, Ken Hubbell, shows up to your home to talk to you about repairs. We have maintained this level of personal care because every job is important to us.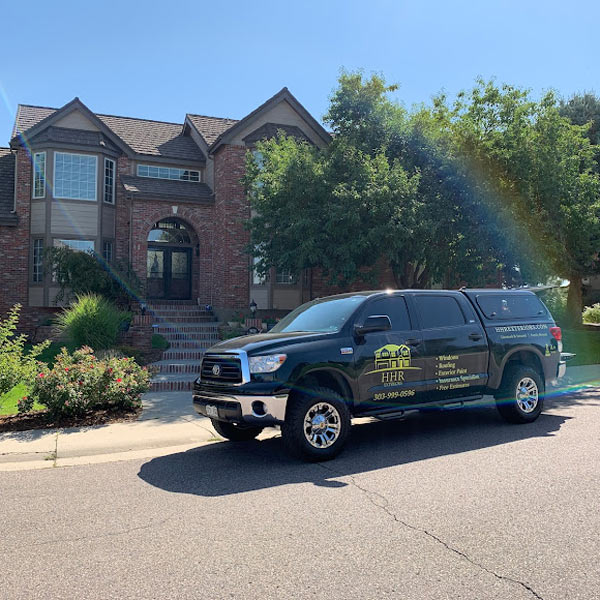 Exterior Remodeling for the Denver & Front Range, CO Area
Here in the Greater Denver area, the weather is unique. One year, we saw an intense 99° September day turn into the first snowfall within 48 hours. These harsh shifts in temperature can take their toll on your home's exterior features. That's why we focus on providing products and services designed for the local climate. We'll help you pick materials that stand up to the elements, like impact-resistant shingles or seamless steel gutters. So, the next time you need to replace your roof, windows, gutters, or siding, work with our local team!
Get $150 for Referring a Friend or Family Member!
We believe that a business is only as good as its reputation. Our philosophy is a simple one: treat customers right, and they'll spread the word. We know that nothing makes a homeowner want to work with us like a recommendation from a friend. That's why we have developed our referral reward program. When you refer a friend or family member, you will receive a $150 referral fee from us, under the condition that we are hired to replace their whole roof, paint their entire house, or install 10 or more windows.
Get Your Free Estimate Today!